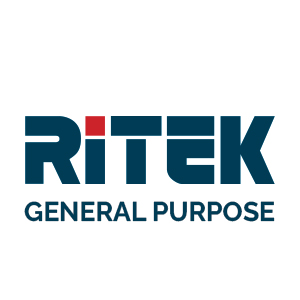 All4Mats Ltd became the UK Distributor for Ritek General Purpose Blank Media products in 2001 and is still one of the biggest suppliers of Ritek General Purpose Blank Media in Europe today almost 22 years later.
From Mr. Yeh's example we have continued his legacy of excellence and the endless pursuit for innovation.
RITEK has taken its expertise and experience and expanded into different industries including storage media, nano-technology, OLED displays, and most importantly green energy.
While remaining true to its roots. RITEK now has offices in several countries, and is a publicly traded company.
RITEK's storage media is a branch of RITEK Corporation. RITEK's storage media product lines include optical storage media: CD, DVD, and Blu-ray Disc; Electronic storage media includes flash memory cards, USB flash drives, portable hard disc drives(HDD) and solid state drives (SSD) and others upon request.
Ritek's excellence is defined by its endless pursuit for perfection. From product research and development, positioning, to production, packaging design to store displays — outstanding quality is always our focus.
Ritek General Purpose Products
RITEK General Purpose Line discs including CD-R, DVD+/-R, and DVD+R DL with either, Inkjet or Thermal printable surfaces, offer outstanding performance and compatibility with computer drives, duplicators and players.
It's ideal for massive archival storage, duplication, network back-up, multimedia presentations and digital video/photography editing.
RITEK General Purpose Line discs are designed with high compatibility, high stability, high quality and durable preservation qualities. RITEK General Purpose Line discs can store not only more vivid and realistic Full HD high resolution image data, but also are quite suitable for large data backups, this in combination with a perfect High Resolution Image 
Eccentricity – =50um
13/ltop (I3R Avg.) – = 0.3-0.7
111/ltop (111R Avg.) – 20.60
BLER (Avg.) <50cps a.
BLER (Max) <200cps Writing by
E32tot = 0
3T Pit (Land) Jitter <45ns B COCAE
11T Pit (Land) Jitter <45ns 48X~52x
Ppa(Push-Pull) 0.08 ~0.12
Cross Talk <50%
Reflectivity (Reop avg.) =60%
RN <30
Item Specification Remarks Instrument
13/114(Resolution) >0.15
114/114H(114Modulation) >0.6 Writing b
Pl SUM8 (max) <160 riting by
POF =0 TEAC-W5600 DVD-CATS
Bottom Jitter <10% (1)
Reflectivity 45~85%
(1) The book spec of bottom jitter is '<8%', but this spec is defused by playability data.
Pre-recorded Characteristic
RITEK Pro Line:
® CDR Spindle  100pcs
@ CD-R Inkjet White Printable Spindle  100pcs
@ CD-R Thermal White Printable Spindle  100pcs
@® DVDR Spindle  100pcs
@ DVD-R Inkjet White Printable Spindle ~~ 100pcs
@ DVD-R Thermal White Printable Spindle  100pcs
@® DVD+RDL Spindle  100pcs
We ship parcels using DPD, so you can expect a fully tracked delivery with a 1 Hour Window Time Slot to Mainland UK. International parcels may take a bit longer.
We also ship out Pallets via The Palletways Network, we can offer quarter, half and full pallet prices as well as Next Day or Economy Delivery, prices to your Post Code available upon request
If you have placed your order before 12pm, you can expect it to be shipped that day.
You can give us a call or fill in the online form and one of our friendly staff will contact you to finalise the process
All4Mats has been trading since 2000, with 23 years of experience within the blank media industry you can be sure we have the right expertise and knowhow to deliver the right product to your door.
Tracking will be emailed and sent by SMS directly to your phone, informing you of delivery time and delivery options.
Get the products you need, straight to your door.
DVD-R, CD-R, BLU RAY & more, shipped across the UK with next day delivery available.