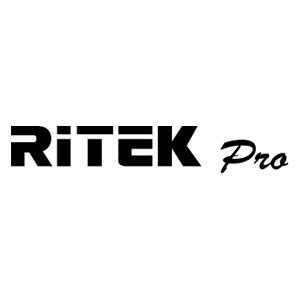 All4Mats Ltd became the UK Distributor for Ritek Pro Blank Media products in 2001 and is still one of the biggest suppliers of Ritek Pro Blank Media in Europe today almost 22 years later.
Ritek PRO has excellent drive compatibility with all audio players and most popular duplication drives in the market. Users need the assurance that their choice of media will provide high performance, compatibility and long term data integrity.

Ritek innovative development and manufacturing process makes our optical media the best choice for your requirements. Whether you are going to release your latest recording to the world, deliver a client presentation, distribute a software upgrade or archive materials over a long term, Ritek know just how perfect it has to be.

Ritek PRO offers the most reliable storage solution, designed to match all professional user requirements.
Using Japanese raw materials and technology, our discs ensure smart duplication with very few rejects because of it's high consistency and low batch to batch variation.
Ritek PRO's Unique Inkjet manufacturing process displays a uniform edge-to-edge and flawless printing finish to our printable discs. No difference in colour and perfectly consistent in edge-to-edge full colour printing.
Can easily be compared when placing a different printable disc side by side Ritek PRO Printing Technology allows a maximum wider printing area (23-118mm) as opposed to other brands whose printing area ranges from 26-118mm